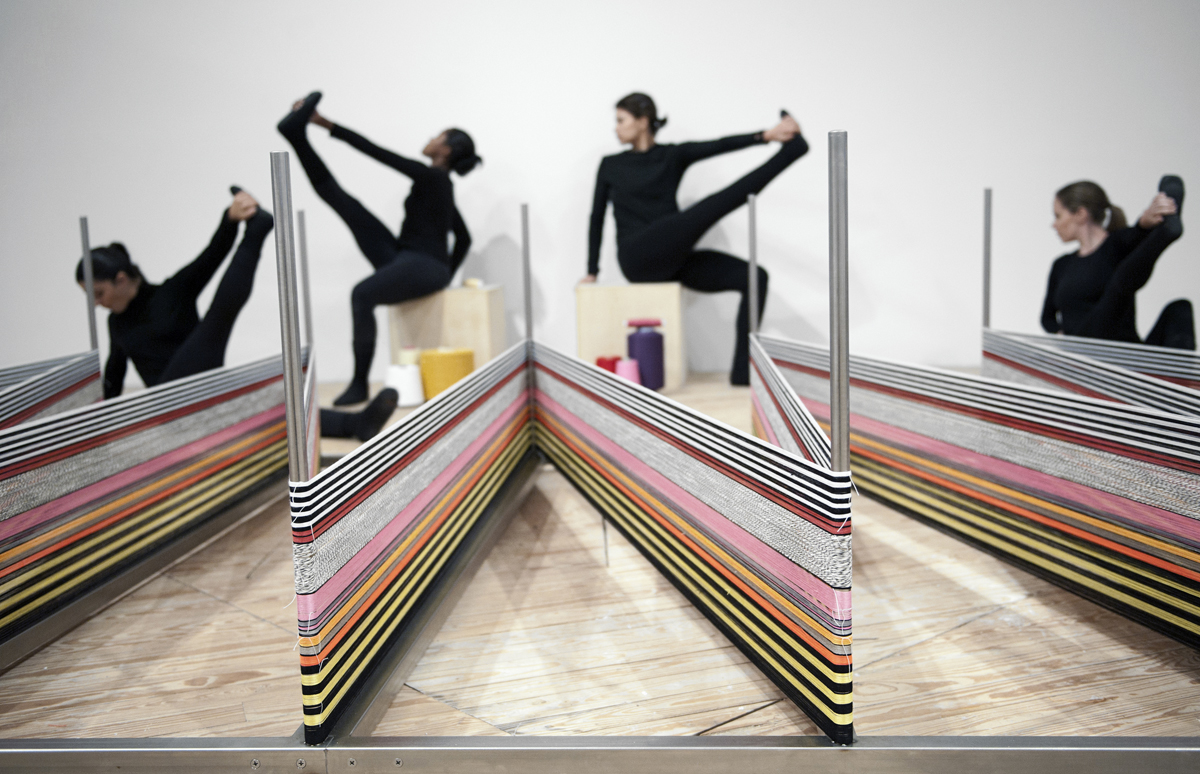 photography: simon gentry
project statement
Anne Wilson, Wind-Up: Walking the Warp Houston, performance and sculpture
Performances noon - 5 pm, May 16 and June 27, 2010
Contemporary Arts Museum Houston
Hand+Made: The Performative Impulse in Art and Craft
May 15 - July 25, 2010 Curator: Valerie Cassel Oliver
Wind-Up: Walking the Warp Houston was a two-part performance in conjunction with "Hand+Made." Wilson partnered with the local dance ensemble, Hope Stone Dance, to restage this conceptual choreographic work based upon weaving. The color and stripe pattern were a conjunction (or mashup textile) referencing hand-woven West African cloth and commercially woven French beach stripes. The fiber was all donated surplus from textile mills in the United States. After the second June 27 performance, the piece existed as a sculpture for the duration of the exhibition.
participants Wind-Up: Walking the Warp Houston
Houston-based Hope Stone Dance Company: Jane Weiner (executive and artistic director) and dancers Candace Rattliff, Catalina Molnari, Elizabeth Lucrezio, JoDee Engle, Joseph Modlin, Roberta Cortes. Additional participation by lead assistant Sarah Jones, and artists Mina Gaber and Caroline George. Chicago designer Kristin Mariani Freiman of Redshift designed the robes worn by Anne Wilson and Sarah Jones.
An interview with dancer Elizabeth Lucrezio: blog entry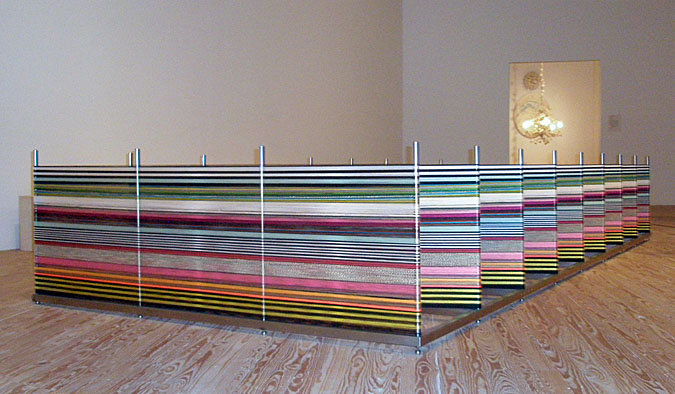 Anne Wilson, Wind-Up: Walking the Warp Houston, 2010 (sculpture)